As your County Commissioner, I believe local government can be a force for good and can address social, racial, and economic injustices. I collaborate with people across our community to improve access to housing, education, economic opportunities, and healthcare. Here's what we've done and what we can do next.
We need a collaborative approach to create more affordable housing in Durham. As Commissioner, I've led the way by working with the City of Durham and Housing for New Hope to preserve affordable housing units and create new permanent supportive housing. And as a former planning commissioner, I will continue to bring my expertise around land use to our housing work.
Accomplishments:
Led the City and County partnership with Housing for New Hope on the Carver Creek Campus for Permanent Supportive Housing. The City and County invested $6.5 million dollars to save affordable units for elderly residents. Housing for New Hope will create 120 units of permanent supportive housing for people who need mental health and substance use support.
Worked with the City, the County and community advocates to create the Low Income Homeowner Relief Program, which helps low-income homeowners cover their property tax bills.
Co-lead the creation of the City/County Eviction Diversion Program to keep Durham renters in their homes. This helped us quickly roll out rental assistance to residents when the COVID pandemic hit.
Championed the development of 300 new affordable housing units on County-owned land at 300 and 500 E Main St.
Supported the creation of Durham's new Comprehensive Plan, which will guide Durham's development of safe, thriving neighborhoods for the next 20 years.
Priorities for next term:
Develop Durham so that everyone has access to affordable housing, schools, parks and shopping, by revising our Unified Development Ordinance (UDO).
Provide full support to the Carver Creek permanent supportive housing project, and explore other opportunities to create supportive housing for people with disabilities, those with mental health or substance use needs, and justice-involved residents.
Look for other ways to use our publicly-controlled land to build affordable housing for public school educators, first responders, and City/County employees. This can include land controlled by DHA, the County, City, DPS, etc.
Create a joint City-County rental assistance fund to provide direct relief to residents who are at risk of eviction.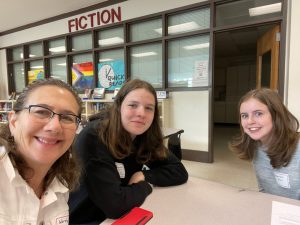 As a former educator, I believe that a thriving, fully-funded public school system is essential for our County's success. But it's just one piece of the puzzle. I believe in a "cradle to career" approach to economic wellbeing. It starts with equitable healthcare for pregnant people, then programs for families with newborns. Our children deserve high-quality pre-K and schools, and our young people need great job opportunities. I will continue to fight for economic opportunity for every young person.

Accomplishments:
Increased funding to Durham Public Schools by $34 million over the past three years to address shortfalls in state funding. Ensured raises for classified staff, certified staff, and teachers.
Championed the largest bond in Durham's history ($550 million), which is providing critical investments in DPS and Durham Tech buildings, including building new elementary and high schools.
Raised wages for all Durham County staff, and secured paid family leave for all full-time staff.
Ensured universal access to high-quality pre-K in Durham, so that every child has excellent educational opportunities before starting Kindergarten. The County now subsidizes fees, equitable salaries for teachers, and professional development.
Funded programs that provide new parents with practical tools and emotional support, such as Welcome Baby, Durham Connects, and Reach Out and Read.
Worked with community partners, including Durham Tech and Made in Durham, to create the BULLS Initiative, which connects young Durham residents to local biotech and life sciences jobs.

Priorities for next term:
Continue to fund and expand Durham's pre-K programs, so that every child starts Kindergarten ready to succeed.
Continue full financial support for DPS, and explore the creation of a County-wide literacy initiative to make sure all third graders can read on grade level.
Fund master's pay for DPS staff, to improve recruitment and retention.
Champion Durham County's new guaranteed income pilot program for families, DCo Thrives, and look for ways to build on initial successes.
Expand job opportunities for young people by adding a new sector to the BULLS Initiative.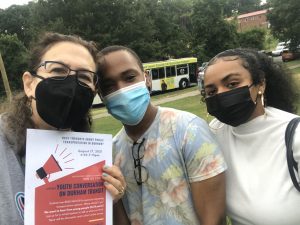 As a parent and Durham resident, I'm committed to creating a sustainable community that's easy to navigate and resilient in the face of climate change. As a current member and former chair of the Durham-Chapel Hill-Carrboro Metropolitan Planning Organization (MPO), I have deep knowledge about local transit planning. Both of these inform my perspective on how we invest in our streets and sidewalks.

Accomplishments:
Secured a $1 billion investment in local transit by supporting and approving the new Durham County transit plan. Most of this funding will be focused on faster/more reliable buses and better bicycle and pedestrian infrastructure.
Led the MPO's creation of our region's 2045 transit plan, which prioritizes multi-modal transit (bus, biking, walking, etc).
Championed the creation of Durham County's first Renewable Energy Plan, which will get Durham County government on 80% renewable energy by 2030 and 100% renewable by 2050.

Priorities for next term:
Implement our County transit plan, including: renovating downtown Durham's bus station, building new bus shelters, creating and implementing a plan for Bus Rapid Transit, and moving forward on regional passenger rail.
Create new bike trails that connect communities across the Triangle, including the North Durham Rail Trail and the Triangle Bikeways Trail.
Ensure that Durham County meets our sustainability and renewable energy goals by fully funding our Renewable Energy Plan.
Implement Durham's new Comprehensive Plan so that we prioritize building affordable housing near public transit, while protecting our open spaces, water, and farmland.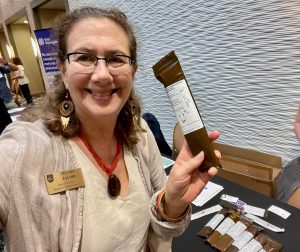 I'm a collaborative leader working across the City and County to make sure that all of us have access to the care we need, when we need it. I believe that we must address systemic injustices by investing in resources for people who use substances, struggle with mental illness, and/or are involved in the criminal justice system. These resources should be community-based, outside of the justice system. They must be evidence-based and trauma-informed.

Accomplishments:
Funded new investments in harm reduction for people who use substances, including peer support specialists, safe syringes and testing strips.
Funded nearly $500,000 in community-based mental health services for people who have serious mental illness and are justice-involved.
Championed the Durham Stepping Up Initiative, which brings together community partners to connect people with mental health needs to care and reduce their contact with the justice system.
Brought Durham into the national Familiar Faces Initiative, which will allow us to coordinate wrap-around supports for community members with complex health and behavioral needs.
Advocated for the statewide expansion of Medicaid. As of December 1, more than 20,000 Durhamites will be newly eligible for Medicaid (government-subsidized insurance).
Priorities for next term:
Expand HEART, Durham's crisis response program, into the County in 2024, by working with the Community Safety Department and Sheriff Birkhead.
Make sure residents who are newly eligible for Medicaid know about their options and can smoothly enroll, regardless of language or technology barriers.
Expand funding for harm reduction and substance use treatment.
Create a day shelter for residents experiencing homelessness by working with the City, a local nonprofit, and community partners.