"We can create a sustainable and equitable future for our children, youth, adults and seniors with a strong education system, good paying jobs, robust transit, affordable housing and healthcare for all. I will continue to fight for a Durham that is inclusive, diverse and where all people are valued and celebrated."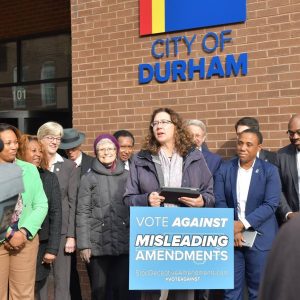 I believe that to address the critical issues facing our community we must work together with integrated and coordinated strategies. 
As chair of the Board of County Commissioners I advocate for policy changes to promote community benefits. I take strong positions on issues impacting the most vulnerable in our community.
I will continue to promote collaborative partnerships with the Mayor and City Council. Together we are addressing issues such as Eviction Diversion, Ending HIV Aids and Outreach to the Homeless.             
I will continue to foster a positive relationship with the Board of Education. We are working together to support our teachers and students and long term goals like universal pre-k.  
I will continue to advocate for policy changes and adopted resolutions on critical issues facing our community. Some examples – our new Affordable Housing Surplus Property and Public Art Policies, revisions to our Economic Development Incentives Policy and Resolutions in support of federal Food and Nutrition benefits, state funding for public education, and Refugee Resettlement.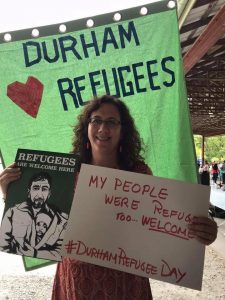 Additional priorities for my next term include:
Removing language barriers. We need county wide policies and approaches for equitable access to Durham County Government.
Use of county assets to achieve community benefits. The unoccupied old DSS Building could be used for needed affordable office, retail or artist space.
Community led decision making. The EngageDurham process must help guide our future land use and transit plans.
Strengthening relationships with partners like Duke University and North Carolina Central University. We must all work together for shared prosperity and well being for all in Durham.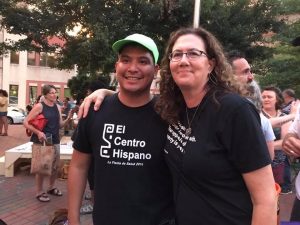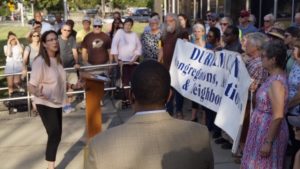 As chair of the Durham County Board of Commissioners over the past three years I have strongly supported investments in Early Childhood, our Cradle to Career Continuum, Transit and Affordable Housing.  I will continue to focus on these priorities in my next term.
Investments in Early Childhood: Making sure our children have everything they need to be healthy, safe and able to learn is essential for positive life outcomes.
We have invested more than $10 million in our ground breaking Durham PreK program that will provide universal access to high quality pre-k for every four year old. I am committed to making sure this program succeeds in the years ahead.
I will support our work around Racial Equity, ACES (Adverse Childhood Experiences), Resilience, being a Trauma Informed Community and Literacy.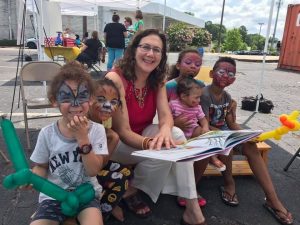 Creating a strong Cradle to Career Continuum- an Education to Jobs Pipeline- so that Durham residents are prepared for and connected to the great jobs we have in Durham.
I will continue to support bringing good paying jobs to Durham.  Just since 2017, we have helped create more than 1,500 new jobs at diverse skill and education levels and added more than $1 billion in investment to our tax base to fund our schools and other county services.
I will build on efforts like the Work Based Learning Collaborative that give our youth work experience and the county funded Durham Tech College Promise Scholarship that connect all high school grads to certifications or beyond.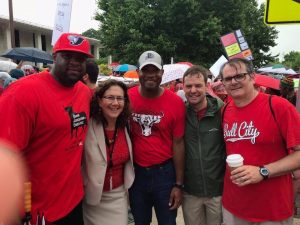 Transit is an essential link between Liveable Wages, Affordable Housing and a Sustainable Future.
Reliable, convenient, and affordable transit allows equitable access to good jobs, affordable housing, education, and healthcare. We need congestion free transportation that will promote sustainable land use, walkable, liveable neighborhoods, and protect our water, air and green spaces.
I will keep fighting for a local and regional transit system that works for our community and protected paths for safe bike and pedestrian use.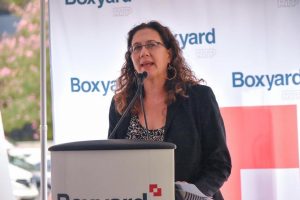 A priority for my next term is solutions to barriers to our good paying jobs. We have thousands of advanced manufacturing jobs in Treyburn Industrial Park and must come up with a transit solution to give all Durham residents access to these jobs.
I believe that Durham County Government's essential mission is to foster and enhance the well- being of every person in our community. We must continue to invest in our greatest resource- the people of Durham.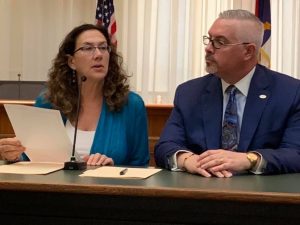 Affordable Housing. We are transforming two downtown parking lots at 300 and 500 East Main Street into a mixed- use development that will include more than 300 units of affordable housing and a childcare center. I am committed to the successful completion of this complex, multi -year project.
Violence as a Public Health Issue: To address the root causes of violence we must address systemic racism and the resulting poverty, wealth gap and despair that can lead to community violence. Our Bull City United Cure Violence program helps resolve conflicts peacefully and connect people directly to jobs, education, and resources they need. I will continue to strongly support this program and look for ways to expand it.

A Community Response to Substance and Medication Misuse: As Co- Chair of Durham Joins Together Saving Lives, I am working with partners across our community on prevention, education, mental health and treatment. I will continue to fight for the Medicaid Expansion so that people can get the care they deserve and need.  
Prevention, Mental Health and Support services: I will continue to fight for prevention and wrap around support services to keep families together, divert residents from our criminal justice system and support residents re-entering our community.
Age Friendly Durham: I have led the effort for the county and city to be designated an Age Friendly Community by the World Health Organization and AARP. We are working on our first ever Aging Plan! I will continue to be a strong voice for the needs of our seniors.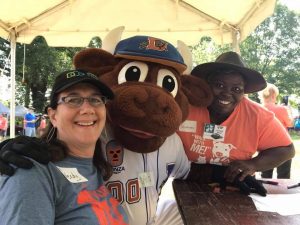 Some additional things I will work on in my next term:
A systems approach to food insecurity. A joint study is underway to assess the viability of a Central Kitchen that can bring healthy, affordable and locally grown food to our students, seniors, day cares and families. I look forward to working with partners on possible next steps!
More Affordable housing. We can work together to pursue innovative approaches for teacher, veteran, permanent supportive housing.
Solar Schools and 100% county renewable energy usage by 2050. I am working with regional elected officials to bring solar power to our schools, free up funds for classrooms and provide energy to surrounding neighbors. I look forward to putting a County Sustainability Plan into action.
Stopping domestic violence. We can reduce rates of domestic violence and victims can get the help they need. We can make sure our Family Justice Center has adequate resources to effectively serve our community.