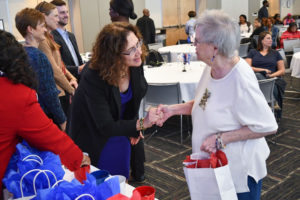 STRONG, EFFECTIVE, COLLABORATIVE LEADERSHIP
I believe that to address the critical issues facing our community we must work together with integrated and coordinated strategies. 
PROSPERITY FOR ALL
As chair of the Durham County Board of Commissioners over the past three years I have strongly supported investments in Early Childhood, our Cradle to Career Continuum, Transit and Affordable Housing.  I will continue to focus on these priorities in my next term.
HEALTH AND WELL BEING FOR ALL 
I believe that Durham County Government's essential mission is to foster and enhance the well- being of every person in our community. We must continue to invest in our greatest resource- the people of Durham.