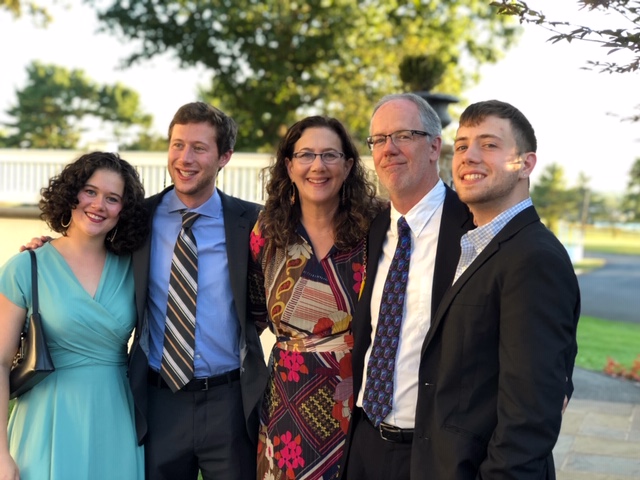 My commitment to social and economic justice is rooted in my upbringing and my experiences since coming to Durham more than 40 years ago. I want to continue to work together with others to solve problems, create change and serve our community.
I grew up in a supportive family in New Jersey where my parents modeled kindness, caring, generosity and respect for everyone around them. I am also grounded in the beliefs of Tikkun Olam (heal the world) and Tzedakah (giving) of my Jewish faith tradition.
As an activist on the Duke Campus I learned about the power of organizing with others to speak out about injustice, come up with solutions and put them into action. I helped lead the campus response to issues such as the Greensboro Massacre and US foreign policy in Central America. I also helped found the Duke Coffeehouse, a space where the Duke and Durham community could come together that still thrives today. Serving as a volunteer tutor with Operation Breakthrough in the St. Teresa neighborhood and a summer counselor there and in the West End, cemented my love for teaching and working with children. Equally transformative was seeing firsthand the devastating conditions of poverty of children living in Durham.
These experiences and my belief that a strong public education system is the foundation of our democracy and essential for social and economic mobility led to my career as an educator. My diverse teaching experiences at Carolina Friends School, Holt Elementary in Durham and Bartlett Yancey and Anderson Elementary in Caswell County informed my personal knowledge of the impact of economic inequalities on children and the severe lack of resources for public education in poor communities and communities of color.
My dedication to public education translated into being an active and engaged Durham Public School parent for eighteen years. As my three children, Caleb, Eliza and Zach, moved through Forest View, Rogers Herr, WG Pearson Magnet, Githens and Jordan, DPS was the heart of our community. It was through various volunteer roles as a DPS parent, that I further developed my leadership skills, relationships with people and my love for the vibrant diversity of Durham.
As chair of the Erwin Area Neighborhood Group, I led the effort to create what is now Hollow Rock Nature Park along Erwin Road. In this campaign I was able to bring together more than 16 neighborhood groups, local land owners, Triangle Land Conservancy, Duke University as well as Durham County, Durham City, Chapel Hill and Orange County governments to create a regional park that helps protect the New Hope Creek watershed.
This experience led to my appointment as co-chair of the park master plan committee, the Durham Planning Commission for six years and other public service roles. I gained invaluable knowledge about land use, transportation and environmental issues. I also proved my ability to work hard, tackle complex issues, pay attention to detail with the big picture in mind and make thoughtful, well informed, often tough decisions. The controversial 751 South project raised questions about the future of Durham and led to my desire to run for County Commissioner- an expression and outgrowth of my decades of grass roots involvement and life-long commitment to the betterment of our community.
I love serving as your County Commissioner. I love working alongside people every day, at every level and in every capacity to confront the critical issues that remain today, as they did nearly 40 years ago. We must continue to address the racial and economic disparities that persist. We can take action to address the disruptive economic and demographic changes that are causing gentrification and displacement today. We have the resources, knowledge, and most importantly the will and power of an engaged, determined and compassionate community to make systemic changes. Transformative work is in progress and I want to ensure its success. As we envision our future land use and transit over the next few years, I will continue to lead and fight for an inclusive, healthy, equitable, sustainable, prosperous and vibrant Durham for all.
Current Boards, Commissions and Committees
Chair, Durham County Board of Commissioners
Vice Chair, Durham County Social Services Board
Co-Chair, Durham Directors Group
Chair, Durham Chapel Hill Carrboro Metropolitan Planning Organization (DCHCMPO)
GoTriangle Board of Trustees
Co-Chair, Durham Joins Together Saving Lives
Co-Chair, Joint City County Committee
Co-Chair, Joint Board of Education-Board of County Commissioners Meeting
Criminal Justice Advisory Committee (CJRC)
Gang Reduction Task Force
Violent Crime Roundtable
Durham County Audit Committee
Board of Visitors, North Carolina Central University
Triangle J Council of Governments (TJCOG) Mayors and Chairs Roundtable
Joint City County Planning Committee
TJCOG-Center of the Region Enterprise (CORE) member
Co-Chair, TJCOG Smart Growth Committee
North Carolina Association of County Commissioners (NCACC) Health and Human Services Steering Committee
NCACC Environment Steering Committee
National Association of County Officials (NaCo) Community, Economic and Workforce Development Steering Committee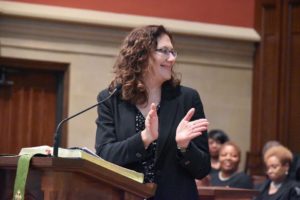 Previous Community Involvements, Boards and Commissions
Operation Breakthrough, St. Teresa Community, homework tutor, summer program counselor
West End Community, summer Vista program counselor
Founding member, Duke Coffeehouse
Forest View Elementary School PTA Board, Site Base Committee, Chair Landscape/Outdoor Work Days Committee, Principal Selection Committee
Rogers Herr PTA Board, Site Base Committee
PTA member: WG Person Middle Magnet, Githens Middle School, Jordan High School, Jordan Band Booster Club
Solterra Homeowners Association, Garrett Farms Homeowners Association Solterra Architectural Review Board Member, Chair, Solterra Common Lands Committee
Chair, Erwin Area Neighborhood Group
Chair, New Hope Preserve Campaign
Chair, New Hope Creek Corridor/Hollow Rock Access Area Master Plan Committee
New Hope Creek Corridor Advisory Committee
Durham-Orange-Chapel Hill Work Group
Conservation Subdivision Ordinance Advisory Group
Environmental Enhancements to the Unified Development Ordinance Committee
Piedmont Conservation Council
Prepared Meal Tax Committee
Durham Bike and Pedestrian Advisory Commission
Chair, Hollow Rock Store Renovation Project
Durham Planning Commission (April 2005-June 2011)
Superintendents Budget Advisory Committee
Durham Sports Commission Advisory Committee Task Force
Durham County Library Board of Trustees
Durham County Memorial Stadium Authority
Animal Advisory Board
Triangle J Council of Governments (TJCOG) alternate Delegate
Chair, North Carolina Association of County Commissioners (NCACC), Environmental Steering Committee
Durham Workforce Development Board, Business Services and NC Works Career Center subcommittees
Farmland Preservation Board
Durham Orange Chapel Hill Work Group
Piedmont Food and Agricultural Processing Center
Durham Center for Senior Life
Adult Care Home Citizen Advisory Committee
Holton Advisory Committee
Joint City County Planning Committee, immediate past Chair
Co-Chair, Mayor's Poverty Reduction Initiative (PRI) Jobs Task Force,
North Carolina Association of County Commissioners (NCACC) Board of Directors
Work Experience
Teacher Intern/Assistant Teacher, grades two- four, Carolina Friends School
Teacher, fifth grade, Holt Elementary School, Durham Public Schools
Teacher, Special Education, Grades K-5, Bartlett Yancey Elementary, Caswell County, Public Schools
Teacher, fifth and sixth grade, Anderson Elementary School, Caswell County Public Schools
Project Manager, Administrative Assistant, Unique Places, conservation driven real estate and land management company
Durham County Commissioner, December 2012 to present
Education
1983 Graduate Duke University, Bachelor of Arts, Magna Cum Laude
Duke University Study in China Program, Beijing Teachers College, Nanjing University 1983
Teaching Certification, University of North Carolina, Chapel Hill, Intermediate Education, 1987
Advanced Leadership Corp Training, School of Government, University of North Carolina, Chapel Hill, September 2014
Achievement of Master Level Status, Local Elected Leaders Academy, School of Government, University of North Carolina, Chapel Hill, August 2015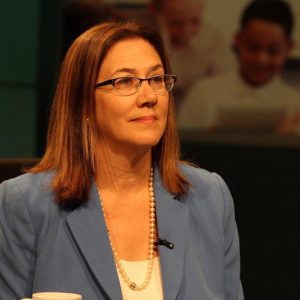 Commissioner Wendy Jacobs is the chair of the Durham Board of County Commissioners. She is currently serving her second term of office having been sworn in again on December 5, 2016. She is a graduate of Duke University with a Bachelor of Arts in History, Magna Cum Laude. As a former educator she received her teaching certification from the University of North Carolina at Chapel Hill and taught in the Durham and Caswell County Public Schools as well as Carolina Friends School. She most recently worked as a project manager for Unique Places, a conservation driven real estate company. 
Prior to being elected to office, Commissioner Jacobs was chair of the Erwin Area Neighborhood Group and led the campaign to create Hollow Rock Nature Park, formerly named New Hope Preserve, a 100 acre multi jurisdictional park. She also served as chair of the park master plan committee and six years as a county appointee to the Durham Planning Commission, as well as being an active Durham Public Schools parent volunteer, member of the Superintendent's Budget Advisory Committee and other community involvements.
She currently serves on many county, regional and state boards and commissions representing Durham County. She is vice chair of the Social Services Board, co-chair of the Durham Directors Group, co-chair of the Triangle J Council of Governments Smart Growth Committee, vice chair of the Durham Chapel Hill Carrboro Metropolitan Planning Organization and is a member of the GoTriangle Board of Directors. She is also co-chair of the Countywide Taskforce to address substance and medication misuse – Durham Joins Together to Save Lives. 
Commissioner Jacobs serves on the Durham Audit Services Oversight Committee, Joint City-County Committee, Joint City-County Planning Committee, Criminal Justice Advisory Committee, Violent Crime Roundtable, Gang Reduction Steering Committee, Triangle J Council of Governments Mayors and Chairs Roundtable, and is a member of the North Carolina Central University Board of Visitors. 
She is also committed to the National Association of Counties Community, Economic and Workforce Committee as well as the North Carolina Association of County Commissioners Environment Steering Committee and Health and Human Resources Steering Committee.  
She completed the Advanced Leadership Corps offered by the University of North Carolina at Chapel Hill School of Government in 2014, a course offered to municipal and county elected leaders each year. Additionally, Commissioner Jacobs has achieved master level status in the Local Elected Leaders Academy (LELA). The LELA is a partnership with the School of Government at UNC-Chapel Hill, NC Association of County Commissioners, and the NC League of Municipalities offering elected officials the knowledge and skills need to lead and govern their communities.
Commissioner Jacobs is married to Dr. Michael Meredith, a Duke primary care physician. They have three children who are all graduates of Durham Public Schools; Zach, a graduate of the College of William and Mary, Eliza, a second year law student at the University of California at Berkeley, and Caleb, a PhD student in material science engineering at Pennsylvania State University.